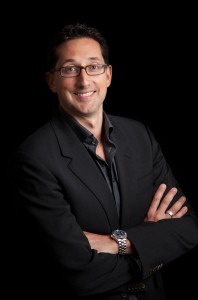 Starwood Hotels & Resorts Worldwide announced the appointment of Anthony Ingham as Vice President, North America Brand Management, St. Regis Hotels & Resorts, The Luxury Collection, W Hotels Worldwide and Le Méridien.
With more than 13 years of luxury lifestyle brand management experience, Ingham spent the past three years overseeing the strategic and creative direction, guest experience and overall performance of these brands in the European, African and Middle Eastern (EAME) markets.
"We're thrilled to have Anthony on board to lead Starwood's luxury and design brands in North America," said Dave Marr, Senior Vice President, Brand Management, North America, Starwood Hotels & Resorts. "Anthony's extensive experience with these brands in our key global markets, combined with his track record for developing innovative programming, will be especially valuable to maintaining the momentum of the brands here in North America."
In his new role, Ingham will oversee the strategic direction for more than 60 hotels and resorts among the St. Regis, The Luxury Collection, W Hotels and Le Méridien brands in North America. He will lead the communication strategies and guest experience standards as well as the creative programming that bring each brand to life with distinct propositions.
Ingham joined Starwood from InterContinental Hotels Group (IHG) where he held a variety of sales, marketing and guest experience roles in the company's Asia Pacific region as well as the global corporate offices in the United Kingdom. In his previous role at IHG, Ingham led the development, implementation and quality control of the branded guest experience for more than 160 luxury InterContinental Hotels & Resorts in over 60 countries around the world.
Ingham graduated from the University of Bath with Honours in Business Administration.
Starwood Hotels & Resorts, www.starwoodhotels.com