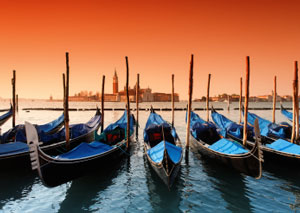 Sonoma County wine-travel specialist Food & Wine Trails has announced new benefits and new discounts on select 2014 winery hosted wine cruises, just in time for the travel industry's annual "cruise wave" season.
Food & Wine Trails is America's oldest and largest epicurean travel company and their specialty is having the owners or winemakers of highly-rated US wineries take food and wine lovers to international wine destinations. As Larry Martin, President of Food & Wine Trails, explains, "Having winery owners and winemakers escort our groups gives wine lovers two desired elements: bragging-rights about traveling with the creme of the US wine industry, and access to wines and wineries that are not normally available to the general public. Our escorts typically raid their private cellars for these trips, so a lot of good wine is consumed as well."
All Food & Wine Trails cruises include private parties, wine tastings and gala winemakers dinners, a $100 cruise credit and free prepaid gratuities and airfare* from 26 US cities. They all also include the option of joining a private shore tour to taste wine and/or have lunch at top-rated European wineries like Ornellaia, Tua Rita, Solitude and Domaine Sigalas.
To add further enticement, the company is now offering new benefits to their June 28, 10-day Rome to Rome cruise hosted by Napa's Hess Collection, and to their August 5, 10-day Barcelona to Lisbon cruise hosted by Long Island's Paumanok Vineyards and Maryland's Black Ankle Vineyards. The new benefits include additional shipboard credits of up to $300 per cabin and free onboard WI-FI. However, the new benefits expire on March 31, 2014.
In addition, the price of the Paumanok and Black Ankle cruise has been reduced by $300 per person, and the October 29, 10-day Athens to Monte Carlo cruise hosted by Sonoma County's Rochioli Vineyards & Winery has also been reduced by $200 a person.
Food & Wine Trails, www.foodandwinetrails.com