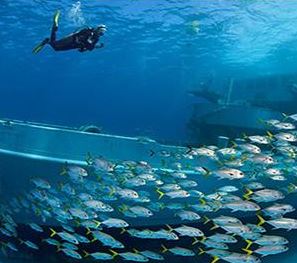 The Caradonna Dive Travel Guide is often referred to as the "diver's dream book", and the 2014 edition is showcasing a wide selection of photography from renowned underwater photographer Stephen Frink whose images have been featured in the industry's top publications for nearly 3 decades.
The 116-page guide features the world's top dive resorts and liveaboards along with key information such as maps, cultural events as well as events of nature, monthly water and air temperatures and more.
Caradonna Dive Adventures was established in 1985 and has been the leader in the scuba dive and adventure travel industry, providing expertise and professional services to the North American dive market.
Caradonna Dive Adventures, www.caradonna.com