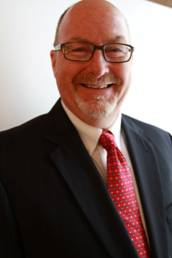 Charles Mest Jr. has re-joined the team at Travel Impressions as Senior Director of Strategic Business Development with responsibility for developing Travel Impressions' group business.
In addition, Mest will be responsible for new strategic initiatives within the sales department. With more than 25 years of wholesale travel experience Mest brings a strong background of leadership in group sales development, national account management, product/partnership marketing and sales team leadership to the Travel Impressions team.
"We are so pleased to welcome Charlie back to Travel Impressions. His expansive background in group sales as well as the travel wholesale industry will be a great asset to the entire team as we continue our strong commitment to enhance and grow our significant group business," said Theresa Gatta, vice president of global sales at Travel Impressions.
Mest's career in the wholesale travel industry includes roles as Director of Sales and Marketing for Apple Vacations, 15 years as Senior Director of Sales for Travel Impressions, and most recently, Regional Sales Director for MLT Vacations.
Travel Impressions, www.travelimpressions.com