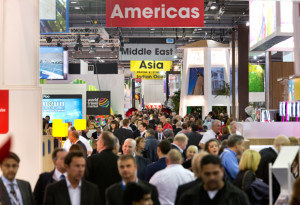 World Travel Market 2014 is launching its first comprehensive program to support the fast-growing Wellness Tourism sector.
The Wellness Tourism sector is growing at a phenomenal pace of 9 percent annually, compared to the travel and tourism industry's 6 percent.
The WTM Wellness Tourism program takes place across three days of World Travel Market 2014 with some of the leading executives and experts from the sector sharing their experience and insights.
The first session on Tuesday, November 4 will explore what Wellness Tourism is and why it is growing faster than the wider travel and tourism industry. The session will include findings form the latest research in the sector.
The second session on Wednesday, November 5 looks to define both Medical Tourism and Wellness Tourism, which are often confused. It will look at the opportunities in both sectors and how they can work together.
The third session on Thursday, November 6 will look at how national and regional governments as well as private sector businesses have successfully integrated wellness tourism into their marketing campaigns.
"I am excited by this opportunity to increase the exposure of the Wellness Tourism industry to the wider global travel industry at WTM," said Spafinder Wellness 365 Managing Director John Bevan.
The program aims bring a new audience to World Travel Market, while also offering existing participants vital information to help grow their businesses.
World Travel Market, www.wtmlondon.com