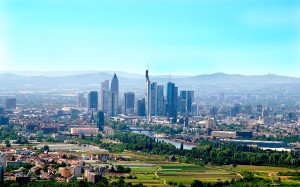 Staying the course charted in the previous three years, Destination Germany is reporting increased foreign overnight numbers in 2013, this time breaking the 70 million barrier.
Preliminary figures released by Germany's Federal Statistics Office state that foreign guests spent 71.6 million nights last year in German hotels with ten or more beds, an increase of four percent over 2012.
"Presenting itself in prime form, the German tourism brand continues to see growth in demand from foreign countries, despite difficult economic conditions in Europe and beyond." says German National Tourist Board CEO Petra Hedorfer.
Foreign overnights for January through November 2013 increased by close to three million. 46 percent (1.3 million overnights) were generated by visitors from Great Britain (349,000), Russia (322,000), Switzerland (248,000), the Arabian Gulf nations (237,000) and Poland (173,000).
Bavaria continues to receive the highest number of all foreign overnights, followed by Germany's capital, Berlin, with the state of Baden-Württemberg in third place.
For the fourth year in a row, Germany ranked second, after Spain, as favored destination among European visitors. Both North and South America continue to provide 10 percent of Germany's overnight total. The report indicates strong growth seen from Asian countries, especially China and the Arab Gulf nations.
The German National Tourist Board, www.germany.travel