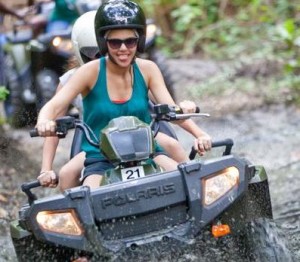 Island Routes Caribbean Adventures continues its Caribbean expansion with plans to open in Belize, St Kitts and Nevis, and The Commonwealth of Dominica by the end of 2014.
The company, which entered Aruba, St. Maarten, Dominican Republic and Nassau just this September, currently operates in 11 destinations and 17 resorts areas throughout the Caribbean and is proudly the Caribbean's largest adventure provider.
"We are thrilled to announce that we are growing our portfolio of destinations and will be offering authentic, off-the-beaten-path experiences in more islands than ever before. Our continuous growth efforts allowed us to see a 57% growth in 2013, selling over 600,000 tours and experiences. With the addition of our newest destinations we know we will continue to provide guests with adventures that they will certainly never forget," said David L. Shields, General Manager of Island Routes Caribbean Adventures.
The company will provide true Caribbean experiences for thrill-seekers, honeymooners and families, which will take them beyond the resort and into the heart of the islands where setting sail, grabbing the reins, exploring lush peaks and tasting rich flavors are the experiences that become lasting memories. Tours will range from soaring through the sky on a zipline canopy, heart-racing experiences on ATV rides, snorkeling in crystalline waters, enjoying tranquil catamaran cruises along the Caribbean Sea and much, much more.
In addition, cruisers will also experience the islands best tours as well. Island Routes is cruise certified and offers the best in class tours and service for cruise passengers in all of their locations, always ensuring that all guests make it back to their ship in time.
Travel Agents have been particularly keen on booking their clients on an Island Routes tour, because the company offers the cruise industry's highest commission rate, at up to 15%.
Island Routes Caribbean Adventures, www.islandroutes.com