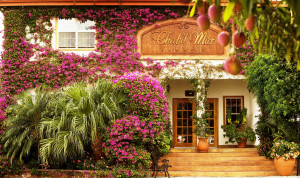 Chabil Mar, Maya for "Beautiful Sea", Placencia, Belize, and the only guest exclusive hotel in Placencia, has been recognized with four awards in 2014 by TripAdvisor..
"Last week, TripAdvisor bestowed accolades to ten Hotels and Resorts from all over the country of Belize who are considered a romantic getaway for honeymooners and travelers alike" said Natalie Ranguy, Guest Services Manager at Chabil Mar.  "We were so proud to learn that Chabil Mar was in the top ten of this group for all of Belize and Central America."

Chabil Mar and Hatchet Caye are the only two romantic hotels from Placencia that made it on the list for Top Romantic Hotels for both Belize and Central America. Our "All of Belize" honeymoon package combining 8 nights of luxury accommodations and adventure at Chabil Mar, Chaa Creek and Hatchet Caye has been a huge success.
Chabil Mar also won the top Small Hotel in Belize and Central America Awards. It was interesting to see that ten Belize Resorts made it on the list for all of Central America. In fact, Belize was the Central American country that had the most hotels on that award category. 
"Having ten Belize resorts and hotels in the top 25 Central American list indicates that Belize, Mother Nature's Best Kept Secret is no longer a secret" said Larry France, Marketing Manager of Chabil Mar.
Chabil Mar, www.chabilmarvillas.com