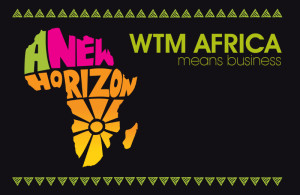 International travel and hospitality heavyweight brands such as TripAdvisor, Hilton Worldwide, Starwood and the Carlson Rezidor Hotel Group are among the many exhibitors signing up for the inaugural WTM Africa.
"WTM Africa's inaugural event this year in Cape Town gives us a great opportunity to connect with a growing market," said Doros Theodorou, Commercial Director, EMEA, TripAdvisor for Business.
"We hope to explain the value that TripAdvisor can bring to hospitality businesses in Africa that want to connect with our 260 million unique users globally, and how they can benefit from using TripAdvisor's online marketing services," explained Theodorou.
Also among the confirmed exhibitors are Hilton Worldwide, featuring ten brands and 4,000 hotels across 90 countries and The Carlson Rezidor Hotel Group – one of the fastest growing chains in the world which offers brands such as Radisson Blu, Park Inn by Radisson and Hotel Missoni.
WTM Africa, which takes place May 2-3, 2014 in Cape Town, will also feature tourist office exhibitors from across the world, including Turkey, Dubai and France.
Travel agents signing up include Travel Spirit of India and Portugal's Viagens Abreu, which claims to be the world's oldest travel agency.
Major Asian destinations will be present on the exhibition floor such as Malaysia, Singapore's Changi Airport Group, Thailand and tour operator Asia King from Vietnam.
Regional tour operator, Khiri Travel, who specialise in in-bound tours to Cambodia, Laos, Myanmar, Thailand and Vietnam will also be exhibiting at WTM Africa.
Els Van Veelen, Product & Marketing Manager for the operator said: "The direct THAI flight connecting Johannesburg with Bangkok and frequent services by Gulf-based airlines puts the Khiri offers of authentic encounters – stays in intimate boutique lodges and adventures beyond the ordinary – in easy reach of South Africans. For years we have had a great experience with WTM London, so it was a very easy decision for us to exhibit."
"This outbound travel show will highlight the amazing growth of Africa in the tourism sector, whether inbound or outbound and we are looking forward to the exchanges that will take place."
World Travel Market Africa is part of South African based Thebe Reed Exhibition's Africa Travel Week, which also includes IBTM Africa and ILTM Africa at The Cape Town International Convention Centre from April 28 – May 3, 2014. Africa Travel Week encompasses Africa's inbound and outbound markets for general leisure tourism, luxury travel and the MICE/business travel sector. Three travel industry events in one week, under one roof.
ILTM Africa 28 – 30 April 2014
IBTM Africa 28 – 30 April 2014
WTM Africa 2 – 3 May 2014
WTM Africa, www.wtmafrica.com