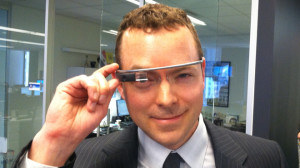 World Travel Market Latin America 2014 will be displaying Google Glass thanks to first time exhibitor MooveTeam.
Gaming company Mooveteam will showcase its software on Google Glass as part of the event's new Innovation Zone, between April 23rd and 25th at the Transamerica Expo Center, in São Paulo.
WTM Latin America participants will be able to experience first-hand the new MooveTeam TeamBuilding app. Visitors will have the chance to read messages, get directions, take videos and pictures and send and share information with other team members all through individual wearable computer glasses.
MooveTeam will be presenting the integration of Google Glass with the latest version of their gaming platform, as well as iBeacons and other indoor geolocation apps in daily 20 minute sessions on the exhibition floor.
The new Innovation Zone Play Area at WTM Latin America looks to welcome companies that have exciting new initiatives that they want to showcase to the industry. Other inspiring new companies signed-up to demonstrate their products include Manycolors who will bring their Augmented Reality + Kinect to the zone to demonstrate the ultimate interactive virtual experience.
"WTM Latin America visitors will be able to experience and interact with the exciting new Google Glass as well as other new wearable technology devices that are planned to be released in the near future."
WTM Latin America, www.wtmlatinamerica.com