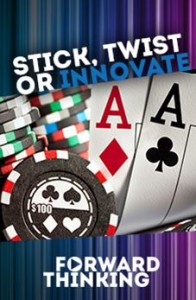 Hotelbeds will be hosting its 6th annual event for customers and suppliers in the Americas at Caesars Palace Las Vegas, May 12 – 15, 2014.
Hosted in a different destination each year, the MarketHub has become a global forum for key tourism industry players in the Americas. Hotelbeds selected Las Vegas to host the 6th MarketHub Edition, the iconic city being one of its most popular destinations in the U.S.
Caesars Palace will host the event attended by more than 600 customers and suppliers from the main sectors of the American travel industry. Based on the theme "Forward Thinking", MarketHub Americas will be an interactive event where the latest tourism trends will be discussed.
"We are very proud to meet our partners from around the world for three days of networking in one of our top destinations within our Americas portfolio," said Marta Álvarez, Deputy Managing Director at Hotelbeds. "The MarketHub has become a major event in the industry and we are sure this partnership with Caesars Palace will help us to achieve the expected success by giving attendees a memorable experience".
Hotelbeds, www.hotelbeds.com