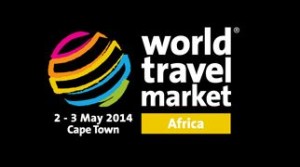 World Travel Market Africa, the new leading B2B exhibition for Africa's travel industry, is offering one lucky visitor the chance to win a brand new iPad mini in their online competition.
If you register to attend WTM Africa today you will be automatically entered into the raffle. The lucky winner will be drawn at random on April 29 and the prize will be awarded on the show floor during the inaugural event on May 3 at the CTICC
WTM Africa's leading event program, which will run throughout the two days at the CTICC on May 2 & 3, =is open to all attendees of WTM Africa.
With an exciting line up of inspirational and topical conference and seminar sessions, brought together by key industry figures, the diverse program will offer all visitors the best insight into the industry and focus on the exciting future prospects for this emerging region, covering topics including:
• WTM Africa Responsible Tourism Program, brought together by Professor Harold Goodwin with a panel of local and International speakers, offering visitors the chance to discuss and learn about the latest sustainable tourism initiatives and thinking affecting the African continent.
• African Business Travel Association (ABTA) sessions on the broad range of developments, challenges and opportunities that are revolutionizing the business travel industry today.
• Education within the African travel industry organised by local expert Kamilla Swart, Associate Professor from the Department of Tourism and Events Management at the Cape Peninsula University of Technology.
• South Africa's first WTM Vision Conference – WTM Vision – Cape Town, offering travel executives the chance to hear the latest research on regional-specific trends and insights into what the future for those sectors might be.
WTM Africa, www.wtmafrica.com