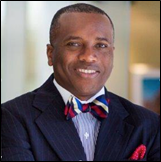 Abaco Beach Resort and Boat Harbour Marina in the Bahamas announced the appointment of Brent Ingraham as the director of sales and marketing.
A veteran of the hospitality industry, Ingraham brings with him over 20 years of experience and a history of proven success. In his new role he will be responsible for developing and implementing initiatives that seek to increase overall sales and create strong marketing campaigns for the resort's group, leisure and marina offerings.
"Brent's strong sales and marketing background combined with his in-depth knowledge of hotel operations will be a great asset to Abaco Beach Resort and our guests," said Manny Alexiou, owner of Abaco Beach Resort. "As a former resident of the Bahamas, Brent deeply understands not only this market but also what makes it a unique destination."
Ingraham most recently served as the business development and marketing consultant for The Beck Group in Atlanta, Georgia. Prior to his role there he held positions as the marketing and sales operations consultant for M&M Quality Solutions. Ingraham holds a bachelor's degree from Hampton University and earned his Master of Business Administration from the University of Miami.
Abaco Beach Resort and Boat Harbour Marina, www.AbacoBeachResort.com