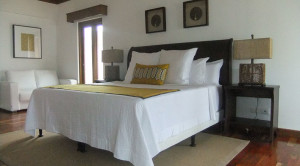 The G Boutique Hotel at Mariscos, Izabal is offering a 50 percent discount to travel agents, tour operators and airline employees.
Encircled by jungles and the Caribbean Sea, Izabal is a place of diverse and vibrant cultures, exotic wildlife and jungle wilderness. Izabal is a brand new tourist destination with the most exquisite natural sites, superb archaeology and a full world of possibilities for adventure travel.
"We want for all our travel trade members to experience our G Boutique Hotel at Mariscos, it's a first class property and it is located in a truly paradise" said G Corporation CEO Juan Ramon Solorzano.
The G Corporation, which is the parent company of the G Boutique Hotel, opened the property October 25, 2013. The offer is valid from May 1 – October 30, 2014 pending availability.
G Boutique Hotel, www.gguatemala.com