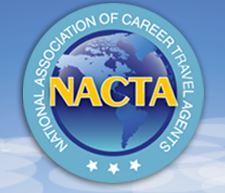 The National Association of Career Travel Agents (NACTA) will customize this year's conference program to include Destination Wedding and Honeymoon workshops for travel consultants to learn and become certified in this rapidly growing segment of the industry. NACTA's conference will be held at the Sheraton, Wild Horse Resort and Spa in Phoenix Arizona. Dates of the conference are October 30, 2014 to November 3, 2014.
Lisa Sheldon of Destination Wedding & Honeymoon Specialists Association has been retained to do the education and certification program. Focus of the Destination Wedding and Honeymoon training will be geared to the destinations of Hawaii, Caribbean and Mexico. The Hawai'i Visitors & Convention Bureau, Sandals and Visit Yucatan are actively supporting NACTA's conference program. Attending major suppliers such as Starwood, Celebrity, Greater Fort Lauderdale CVB and Holland America will gear their presentations to Destination Wedding and Honeymoon travel.
"Lisa Sheldon received high ratings from travel consultants at ASTA's Destination Expo (ADE) in Merida, MX last month, so I was inspired to make this a travel specialty focus of this year's conference" said Ann van Leeuwen, President of NACTA. "It was a natural fit with our preferred destinations of Hawaii, Caribbean and Mexico."
Overall NACTA sales are 46 percent to these combined destinations with 22 percent of NACTA travel consultants already selling specific destination, honeymoon and destination wedding travel according to NACTA's 2013 research report. In addition to the Destination Wedding & Honeymoon travel focus, travel consultant participants will meet with over 45 specialty suppliers covering travel and tourism around the globe through one on one appointments, tradeshow discussions and face to face social networking at planned receptions and events. "
The format of the NACTA conference will remain consistent with past years with the exception of adding a half day allowing for a full day of training on the Hawaii certification program.
NACTA & ASTA members can register for $199 per travel consultant by May 31, 2014 and non-member agents can attend for $299 (which includes a one year NACTA membership).
NACTA, www.NACTA.com