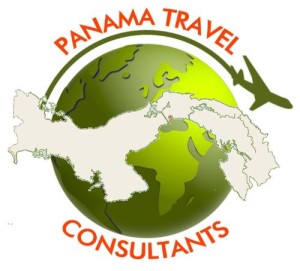 Panama Travel Consultants is now offering a special eight day / seven night tour package in honor of the 100th anniversary of the construction of the Panama Canal. Highlights of the package feature an ocean-to-ocean full transit of the Panama Canal, a trip on the historic Panama Railway, a jungle boat tour, and a visit to the Panama Canal Expansion site.
"Given the ongoing challenges faced with the expansion project and the pending centennial anniversary, this is an unprecedented opportunity to visit the Panama Canal at a very unique point in its history," said Scott Ludlum, founder and President of Panama Travel Consultants. "This special tour package enables participants to experience the Canal in multiple ways by land and sea while also discovering the natural beauty of the surrounding tropical rainforest and interacting with native indigenous cultures on a very personal basis."
Conducted by one of the most reputable tour operators in Panama, the package offers a complete Panama Canal experience. The transit tour will pass through all three sets of Locks while providing a full narration in English and Spanish that clearly details each step of the process. A visit to the New Panama Canal Expansion Project will highlight work being done on the new, wider set of locks that will be utilized alongside the existing Locks at Gatun. Visitors can literally witness history in the making before returning to Panama City on the historic Panama Railway.
Those interested in the diversity of flora and fauna found in Panama's tropical rainforest can enjoy bird watching during the hike along Pipeine Road, which is one of the world's best birding sites located in Soberania National Park in the Watershed of the Panama Canal. During the Canal Boat Tour it may be possible to spot three-toed sloths, monkeys, crocodiles, and beautifully colored Toucans.
World commerce changed forever on August 15, 1914 as the completion of the Panama Canal was inaugurated by the transit of the SS Ancon. Said to be the greatest man-made wonder in the world, it significantly cut travel time and shipping costs. Widening of the Canal began in 2007 as a means for doubling capacity to accommodate the tremendous girth of post-Panamax ships and the increased commercial demands resulting from enhanced global trade.
Panama Travel Consultants, www.PanamaTravelConsultants.com