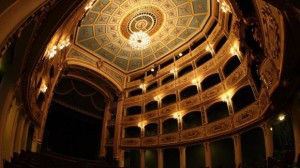 Teatru Manoel has been declared by CNN as one of the world's 15 most spectacular theatres in an article to mark the 450th anniversary from William Shakespeare's birth.
The other theatres are Shakespeare's Globe Theatre (London), Düsseldorfer Schauspielhaus (Düsseldorf), Balboa Theatre (San Diego) BAM Harvey theater (New York), National Noh Theatre (Tokyo), Salle Richelieu (Paris), Minack Theatre (Cornwall), State Theatre (Sydney), Margravial Opera House (Bayreuth, Germany), Teatro Amazonas (Manaus, Brazil), Palais Garnier (Paris), Tampa Theatre (Florida), Mabel Tainter Center for the Arts (Wisconsin) and the Elgin and Winter Garden Theater Center (Toronto).
The Manoel Theatre was built in 1731 by Grand Master António Manoel de Vilhena. He commissioned and personally funded the construction of this central building to keep the young knights of the Order of St John out of mischief and to provide the public with "honest entertainment".
As Malta's national theatre, the Manoel, as it is affectionately referred to by locals, is one of the main contributors to the development of the local cultural scene. Grandmaster António Manoel de Vilhena's original objective for the Theatre has developed significantly from just providing honest entertainment to the public. Today, the Manoel's mission is to entertain, inform and educate, thereby enriching the cultural life of the audience as well as to provide a platform for artists to excel in their talents.
Visit Malta, www.visitmalta.com