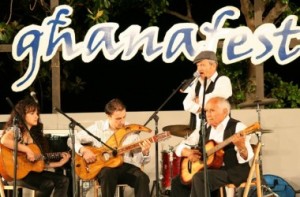 What makes Ghanafest one of Malta's fastest-growing festivals is the atmosphere: friendly and relaxed, families, young and not-so-young will feel equally at home here. Local artisans work at their crafts before your eyes, and will often chattily explain how they are made. This year, there's a children's workshop on tberfil too – the decorative painted lettering often found on the old buses which is rapidly dying out.
There is the music of course – a varied program of foreign and local acts which this year will revolve around the gypsy theme, with bands from Spain, Croatia and Israel.
Despite its increasing popularity, the festival is still intimate enough for details to be curated lovingly. Even the food is carefully picked to a theme: no commercial entities are in sight: you are likelier to find pastizzi, imqaret and all things traditionally Maltese, making this festival – devoted to music, food and crafts – much more than just a series of concerts.
The festival, which is supported by the Malta Council for Culture and the Arts and the Ministry for Justice, Culture and Local Government, is organised under the auspices of Fondazzjoni Celebrazzjonijiet Nazzjonali (FCN) in collaboration with Valletta 2018 Foundation. The Festival will be held May 30 June 1, 2014 at Argotti Gardens, Floriana – within walking distance from Valletta.
Ghanafest – Malta Mediterranean Folk Music Festival 2014, www.maltafolkmusicfestival.org