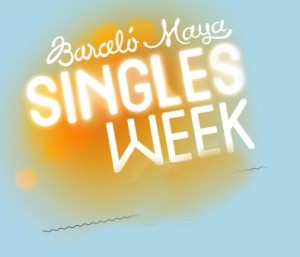 Barceló Maya Beach Resort has announced a variety of themed weeks and events that will be celebrated at the resort throughout the year. From "Zumba Week" to "Singles Week", there are activities available for every guest to enjoy and enhance their stay. Each event is open to guests of the resort at no additional cost.
"Zumba Week" is the third week in August, where certified instructors will teach Zumba classes every day at different levels of difficulty. Following each class, participants can indulge in smoothies and a variety of exotic, nutritious fruits. The last themed week of the year, "Singles Week," occurs the fourth week in September. This event allows singles to participate in a variety of activities and share in a fun environment with other singles from around the world.
In addition to themed weeks, Barceló Maya Beach Resort celebrates Mexican and American holidays and special occasions. The Fourth of July will be celebrated with a day full of traditional American foods, music, activities and contests. Mexican Independence Day is celebrated on September 15 with salsa and guacamole cooking classes, margarita cocktail lessons, and a party on the Mexican plaza with traditional Mexican foods, a Mariachi band and professional dancers. Other holidays celebrated at the resort include Halloween, Thanksgiving, Christmas and New Year's Eve.
Located along the Mexico Caribbean coastline on one of the longest stretches of private beach access in Riviera Maya, Barceló Maya Beach Resort is comprised of five adjacent, all-inclusive resorts: Barceló Maya Beach, Barceló Maya Caribe, Barceló Maya Tropical, Barceló Colonial and Barceló Maya Palace Deluxe. The complex features a total of 20 restaurants; 19 bars and lounges; nine swimming pools; four theaters; two water parks; and a world-class spa.
Barceló Maya Beach Resort, www.barcelo.com