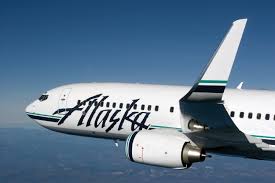 Agents can now book Alaska Airlines' new nonstop flights from Portland, Oregon to Los Cabos and Puerto Vallarta, Mexico. Pending approval by the Mexico Dirección General de Aeronáutica Civil (DGAC), the airline plans to begin seasonal service between Portland and Los Cabos from November 3 through April 27, 2015, and between Portland and Puerto Vallarta from November 4 through April 26, 2015.
Alaska is offering introductory fares of $176 one way from Portland to Los Cabos, and $186 one way from Portland to Puerto Vallarta, on tickets purchased by July 14, for travel from the service start date through Feb 10, 2015.
"We're happy to expand our longtime flying to Mexico with new flights to these two popular leisure resorts for our Portland travelers, who can take advantage of our award-winning service and low fares for their travel adventures," said Joe Sprague, Alaska Airlines' senior vice president of communications and external relations.
Alaska Airlines began flying to Mexico a quarter century ago and operates 240 flights a week during the winter between the West Coast and Mexico. Alaska flies an average of 1.5 million passengers a year to six Mexico beach destinations—Ixtapa/Zihuatanejo, Loreto, Los Cabos, Manzanillo, Mazatlán and Puerto Vallarta—in addition to Guadalajara and Mexico City. Alaska also will begin flights between Seattle and Cancún on November 6.
Alaska Airlines, www.alaskaair.com