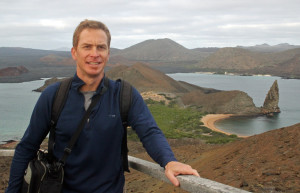 Jim Lutz, a veteran in the international travel community and director of Vaya Adventures, a specialist in bespoke travel to Latin America, was recently appointed President of the International Galapagos Tour Operators Association (IGTOA), announced Matt Kareus, Executive Director.
"I'm thrilled to be working with Jim in his new capacity as president of IGTOA. He has been an extremely active and productive member of IGTOA's board for several years. His deep understanding of tourism in the Galapagos and the challenges the islands face, coupled with deep commitment to conservation and sustainable tourism, make him ideally suited for this position," Kareus said.
Lutz replaces Kurt Kutay, founding President and CEO of Wildland Adventures and the director of the non-profit Travelers Conservation Trust.