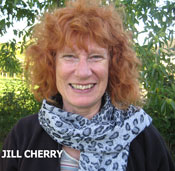 Bestway Tours & Safaris has announced a journey to explore the artistic heritage of Iran with a special emphasis on the beautiful Persian Gardens. The Tour is escorted by renowned landscape architect, horticulturist and garden historian, Jill Cherry.
The 15-day tour itinerary covers Tehran, the ancient city of Bam, the Shahzadeh Garden in Mahan, the Pahlevanpour Garden in Mehriz and the desert oasis of Yazd, home to the Zoroastrian Temple of Fire and Towers of Silence and the renowned Doulat-a Bagh Garden.
At the historical city of Shiraz the tour visits its many historical gardens and the nearby historical sites of Persepolis and Pasargadae. The climax of any tour to Iran is Isfahan, where the tour explores its beautiful gardens, palaces, mosques, bridges and bazaars, followed by a scenic drive to Kashan to visit Iran's oldest extant garden, Bagh-e Fin. In addition to gardens, the tour also visits various historical sites including several of the UNESCO World Heritage sites in Iran.
The tour is priced from $4,395 and features hotel accommodation and domestic flights in Iran, as well as guided tours in English and 27 meals. Group size is limited to 20 persons only with arrival date at Tehran on May 2, 2015.
Bestway Tours & Safaris, www.bestway.com