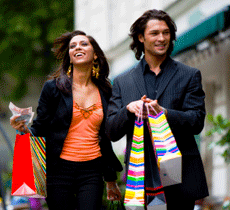 The growing importance that shopping tourism is acquiring within the worldwide tourist industry has led FITUR, the International Tourism Trade Fair, to create the new FITUR Shopping section within the framework of its upcoming event, which is due to take place at Feria de Madrid from January 28 – February 1, 2015.
Shopping tourism is becoming increasingly important within an industry that is seeking to diversify, both in the most advanced economies and in the developing countries. A new UNWTO report states that shopping tourism is one of the drivers that will help bring about economic recovery and job creation throughout the world.
Spain's Secretary of State for Tourism has just announced the implementation of some 115 activities that revolve around shopping tourism at 29 different destinations. The new campaign will be based on the idea that shopping in Spain is a completely unique experience with regard to other destinations.
FITUR Shopping is backed by Madrid Shopping Tour, one of the leading companies in Europe specializing in shopping tourism and an organization with which IFEMA and FITUR has worked intensely in recent years. The head of Madrid Shopping Tour, Mar Sardá, noted that shopping is becoming an increasingly important component of the tourism value chain and even a decisive factor when it comes to choosing a destination and, in some cases, the prime travel motivation.
FITUR will structure this new section around three areas at the IFEMA fairground – an exhibition area, where products and services can be presented; an area that can host a program of conferences on the theme of shopping tourism; and a place where exhibitors can hold a series of pre-arranged personalized B2B meetings with Spanish and foreign buyers who form part of the carefully-chosen program of guests invited by the trade fair itself.
FITUR, www.ifema.es