National Geographic Expeditions and G Adventures continue to grow their joint travel line, National Geographic Journeys—and their partnership—with more itineraries and ways to connect with the inspiring community programs and fieldwork that each supports. Starting in 2018, the National Geographic Journeys collection of 83 tours will include compelling destinations such as Borneo and Mongolia, as well as less-traveled wildlife parks in Tanzania and Botswana.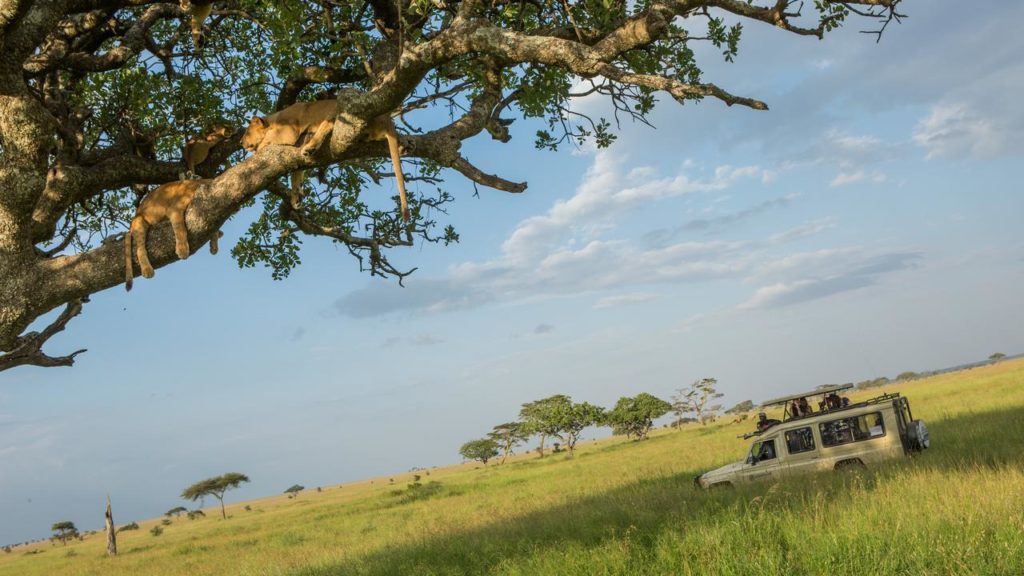 Travelers will have the opportunity to spend time with a nomadic family in Mongolia's Gobi Desert and try out traditional archery, meet with Buddhist monks and yak farmers, and learn from park rangers about efforts to reintroduce native Takhi horses to the wild. A new tour in Borneo will have travelers encountering orangutans, pygmy elephants, proboscis monkeys and other unusual wildlife on excursions to nature reserves and a wildlife rehabilitation center.
National Geographic Journeys' repertoire of African safaris now stretches to spectacular, though lesser-known, parks of southern Tanzania, where expert guides will discuss wildlife conservation in areas including Ruaha National Park and Selous Game Reserve—places that harbor some of the greatest concentrations of lions in the world. In Botswana, travelers will get up close to one of National Geographic's important initiatives on a visit to a field camp of the Okavango Wilderness Project.
"These tours combine traveling for fun with traveling for good, and they have a strong appeal as travelers become increasingly conscious about the impact of their vacation decisions," said Nancy Schumacher, Head of Travel and Tour Operations at National Geographic. "We've collaborated closely with G Adventures to design enhanced hands-on experiences and capture National Geographic's long history of exploration and discovery. When travelers go on our trips, they help support the work of our explorers and scientists, as a portion of our proceeds go directly to the nonprofit National Geographic Society."
The National Geographic Journeys line, launched in January 2016, offers hands-on exploration with an emphasis on storytelling, local immersion and social good. These itineraries, priced from $1,399, are designed for travelers who appreciate having flexibility and choices, but value the structure and security that come with group travel. Each trip is filled with opportunities to forge meaningful connections with local people and cultures and is led by a knowledgeable, local G Adventures guide known as a Chief Experience Officer (CEO) and, whenever possible, travelers visit projects and community initiatives associated with National Geographic or G Adventures that help improve local livelihoods and protect the natural or cultural heritage.
"Travel agents and customers alike have been so enthusiastic about our National Geographic Journeys trips this past year, using words like 'amazing,' 'organized,' 'knowledgeable' and 'fun' to describe their adventures," said Bruce Poon Tip, founder and owner of G Adventures. "That positive feedback, along with encouraging growth in our sales, are what inspired us to expand our offerings to these new destinations. We cannot wait to introduce travelers to even more life-changing experiences together in 2018."
Some of the new and updated tours for 2018 include: Best of Borneo (12 days, from $3,499), Discover Mongolia (14 days, from $4,199), Southern Tanzania Safari – pictured above (six days, from $3,999), Wildlife Parks of Tanzania (12 days, from $7,699), The Great Southern Africa Safari (21 days, from $9,159), and Discover Bali and Java (15 days, from $2,899).
National Geographic Expeditions, www.nationalgeographicexpeditions.com/journeys; G Adventures or www.gadventures.com/ngj18