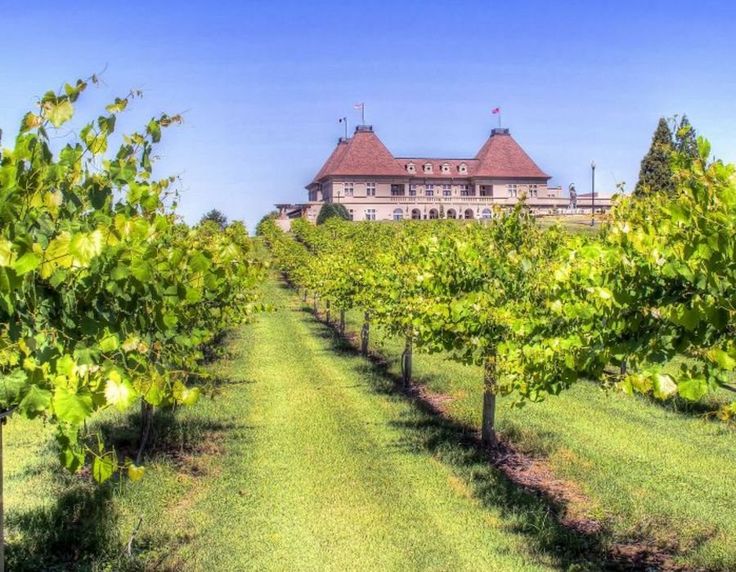 Château Élan Winery & Resort, the 16th century-styled château and full-service winery nestled among North Georgia's picturesque foothills, has announced its official sale to an affiliate of Greenwich, Connecticut based real estate investment firm, Wheelock Street Capital. Together with the estate's newly appointed luxury management team, HEI Hotels & Resorts, and championship golf and club management by Troon Golf, Wheelock looks to usher in a new era of luxury and refinement for the resort. Plans call for an investment of more than $20 million in a comprehensive renovation and refresh of the estate's 394 guestrooms, as well as common areas of the resort, including the spa, winery and golf clubhouse.
"We are excited and honored to officially join the Château Élan community," commented Patrick Campbell, principal and head of hotel acquisitions at Wheelock Street Capital. "As we begin this new chapter, we look forward to enhancing the resort's product and service offerings, while maintaining the estate's character and charm, to deliver guests an even more unforgettable guest experience than ever before."
Located within the bustling Atlanta metro of Braselton, Château Élan offers guests traveling for business or leisure a unique destination experience. Home to the most awarded winery in the Southeast, seven restaurants, 40,000 sq. ft. of meeting space, a destination spa and 45 holes of championship golf managed by Troon Golf, Château Élan invites guests of all preferences to explore and enjoy the property's picturesque land and architecture.
Few golf resorts possess the beauty and variety offered by Château Élan, from the rolling Georgia hills, to the serene valley lakes on the Château. Led by a recognized leader in golf and club management, Troon Golf provides added personalized service and expertise. Château Élan also touts Atlanta metro's only spa destination, complete with 35 treatment rooms and sweeping views of the estate's lake and grounds.
Château Élan Winery & Resort, www.chateauelan.com