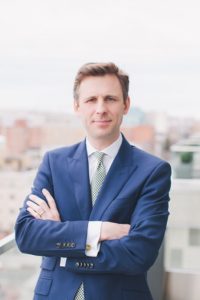 Omni Shoreham Hotel has announced the appointment of Mark Roche-Garland to the post of general manager. A hospitality veteran with years of experience and a proven track record of professional success in providing superior service and leadership, Roche-Garland will oversee the hotel's operation and its 600 employees. The Omni Shoreham Hotel offers guests 832 rooms and 100,000 square feet of meeting and banquet space.
Roche-Garland joins Omni Shoreham Hotel following 19 years with The Doyle Collection. During his tenure, he rose through the organization working In Ireland, England and Boston. Most recently, Roche-Garland served as general manager at the Dupont Circle Hotel in Washington D.C. During his career, Roche-Garland led critical redevelopment and repositioning efforts for Doyle Collection and was consistently recognized for his leadership and success effecting market share and top line revenue. Roche-Garland puts a strong focus on sales, marketing, revenue management and team.
Roche-Garland is a graduate in business, hotel & catering management from the Galway-Mayo Institute of Technology, Ireland. He is active in various industry and community organizations.
Omni Shoreham Hotel, www.omnihotels.com